Apple is preparing to release a new pair of wireless headphones called the Powerbeats 4.
As we all know that Apple is all set to announce a new pair of their Bluetooth headphones called the Powerbeats 4. In previous week GSMArena shared the glimpse of the Powerbeats 4 and claimed to be Apple's next wireless headphone.
Thanks to a new filing with the FCC, we can see more about the Powerbeats 4's design. It carries a model number of A2015 and first began testing in November.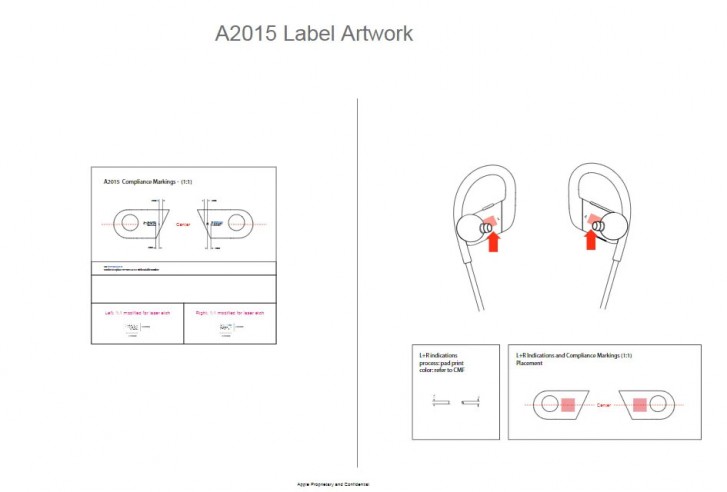 After that today, FCC revealed the design of Powerbeats 4, and here you can check it in below image. As per the FCC listing, it's the official design of Apple's Powerbeats 4. Its model number is A2015, and they are in plan to test it the first time in November.
Below is Powerbeats 4's official product description, which we found from FCC listing:
A2015 is a wireless headphone with an integrated battery, microphone, and antenna. It can play music from a Bluetooth audio source. It has Lightning connector port for charging. It has Red/While LEDs, volume up, volume down buttons…
Powerbeats 4 expected to arrive soon in the market. As per the sources company might announce this headphone along with the iPhone 9/iPhone SE 2.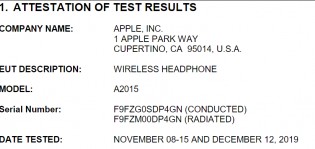 As per the design, these two earphones will be joined by short physical wire and comes with True Wireless Stereo experience.
Their current model "Powerbeats Pro" cost $249 and the Powerbeats 3 go for $199. Both the models have 12 hours of playback battery life that we can expect from the new version as well.