Deals: Apple's AirPods Pro Drop to New Low Price of $219 at Verizon ($30 Off)
Apple AirPods Pro Drop price drop update, Today's deal is for Apple users. Apple's latest AirPods Pro drop to a new low price. Today's deal will give you AirPods Pro at $219. In this blog learn more about this deal and know how you can avail this deal?
Apple AirPods Pro Deal: Price drop to new low price
You can say it's Covid-19 effect of summer deal but Verizon is continuously decreasing the Apple's AirPods Pro price.
This deal is for Verizon customers only, the new lowest price for AirPods Pro Bluetooth headphones is for $219.99 They are giving $30 off today on AirPods Pro and as per the sources it's lowest price new AirPods Pro.
How to buy AirPods Pro at $219 with $30 discount?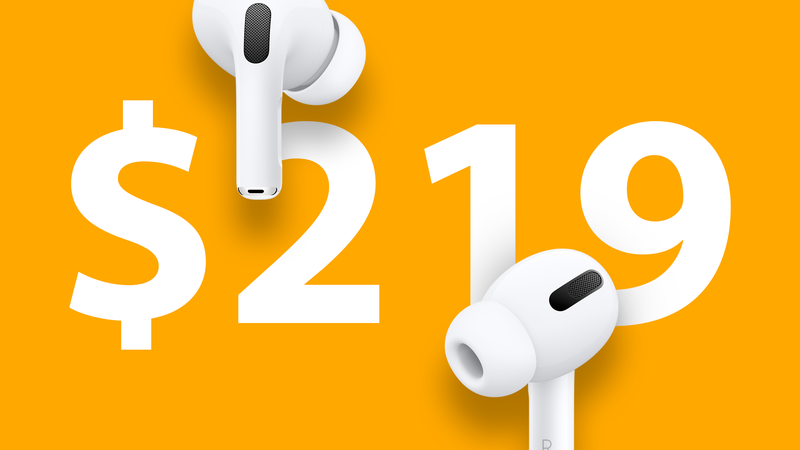 You need to add AirPods Pro to your cart and you will automatically see the $30 discount on total price. Verizon also allowing free two-day shipping, and some retail stores are offering same-day pick-up for some locations across the United States.
Stay tuned with WeTechFreaksto track sales for every model of the AirPods, so be sure to bookmark our website while you shop around for the wireless headphones.