Google launched the Google camera app in Jan 2021 with some amazing features. The new camera app has some extraordinary features which can be performed with limited hardware resources.
This Google Camera 8.1 and GCam 8.1 APK developers extracted from Pixel 5 device and it's now available here to download for all Android smartphones.
What's New in GCam 8.1 APK or Google Camera 8.1?
New Night Sight portrait mode
Cinematic pan
Storage Saver mode for all the non-Pixel devices
Added Color Transform to fix saturation on devices with dull colors
Brings all the fixes necessary for the first start
Added an option to disable tracking focus
Brings OPModes to fix EIS
Added buttons in the drop-down menu to enable/disable AWB
Disabled Sabre on unsupported sensors
Added an option to disable motion photos
Added an option to choose between Pixel 2, Pixel 3, IMX586, and IMX686 AWB
Improved colors on Mi Note 10
Added an option to disable Synthetic Fill Flash
Added an option to disable auto night sight on portrait and photo
Though the latest update is only available for Pixel devices, here we are with the Gcam 8.1 Mod APK which you can download and install on any Android device.
Download Game 8.1 for all Android devices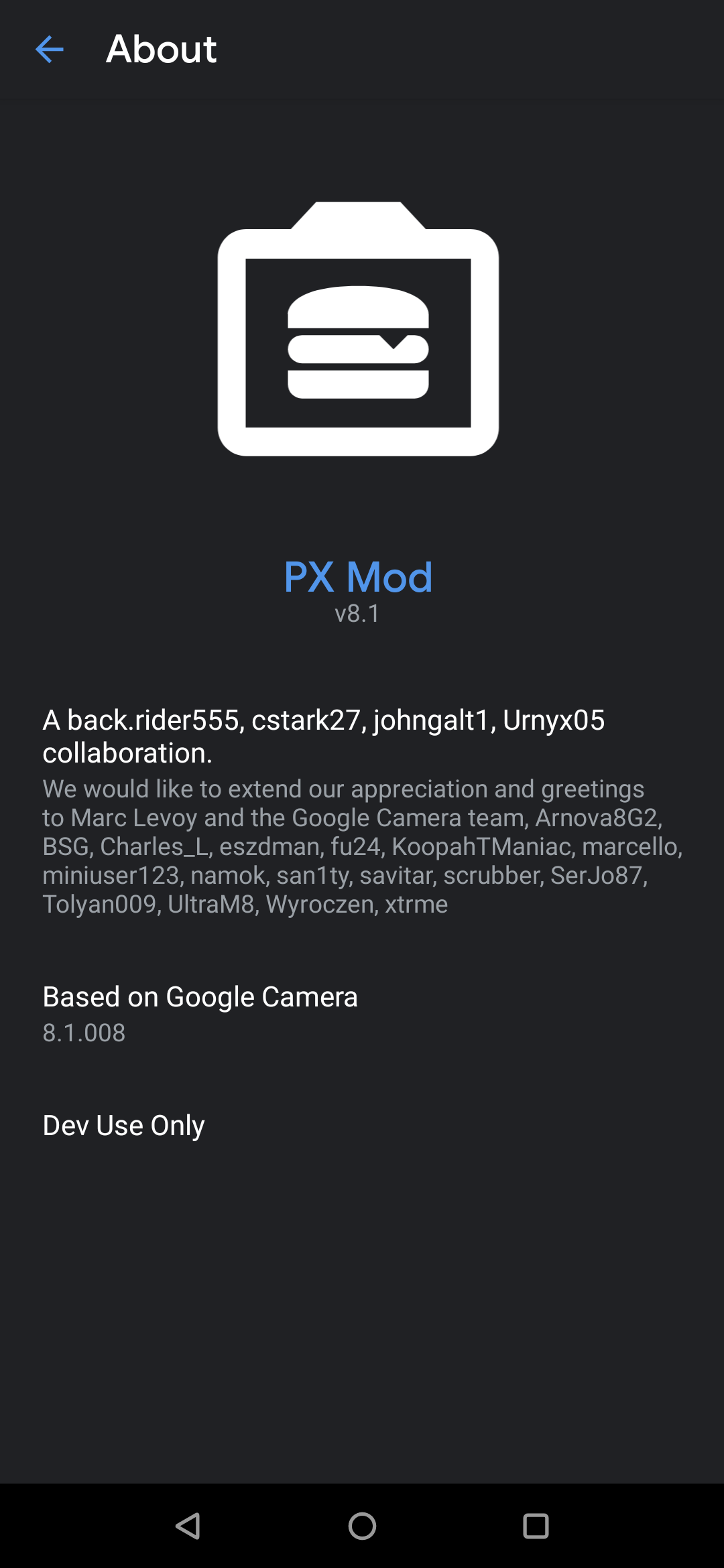 You can download the latest Gcam Mod from the link below.
We tested this APK and it's working flawlessly on almost every range of Android smartphones. Excluding some Samsung, OnePlus, and Snapdragon-845 based devices.
Google designed this update to work on devices running Android 10 and Android 11 but we checked that it works with lower Android versions also.
Download Urnyx05 Google Camera 8.1 Mod
We hope you've successfully installed the GCam 8.1 based on Google Camera 8.1.