Google planned the best update in Google Maps for its 15th Anniversary. Google redesigned the whole app UI, and it will be live on Google Maps 15th Anniversary. Google officially announced today on its official blog.
This new update is coming with many new features and a more significant new look in the app. Our first observation found three new tabs at the bottom of the app, "Saved," "Contribute" and "Updates."
"For You" button will be removed.
» Google Maps "Saved" Tab :
First "Saved" tab includes bookmarks of places you've visited or want to go in future. Previously it was in the "Your Places" under the hamburger menu.
»
Google Maps "Contribute" Tab :
Second "Contribute" tab is Google's version of Yelp; they added this tab to encourage users to share reviews, pictures, and missing details about business listings and locations for others to see.
» Google Maps "Updates" tab :
This tab includes information from publishers and local experts to show people a "feed of the trending, must-see spots."
The new update of Google Maps will also have crowd-sourced transit info.
What is Crowd-Sourced Transit Info?
"For example, Google Maps will be able to show how crowded public transportation is. It will also say whether the transit system has accessibility options. And in some countries, it will say whether public transit has a separate section for women to ride, including Japan and India."
Below is the new logo of Google Maps revealed by the Company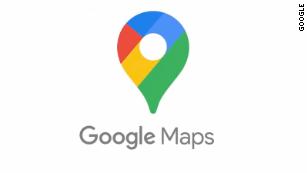 This new update will also come with many new privacy tools, features and settings. They also worked on privacy for third-party apps. Apps which use maps such as voice search.