LG launched it's new true wireless earbuds which will be available from this month in South Korea.
LG is not following top brands like Apple, Sony and Samsung they added some extra value in their first wireless earbuds. These small earbuds have Tone+ Free sport all the bells and whistles you'd expect in modern earbuds.
LG Tone Plus Free : Out of the box features: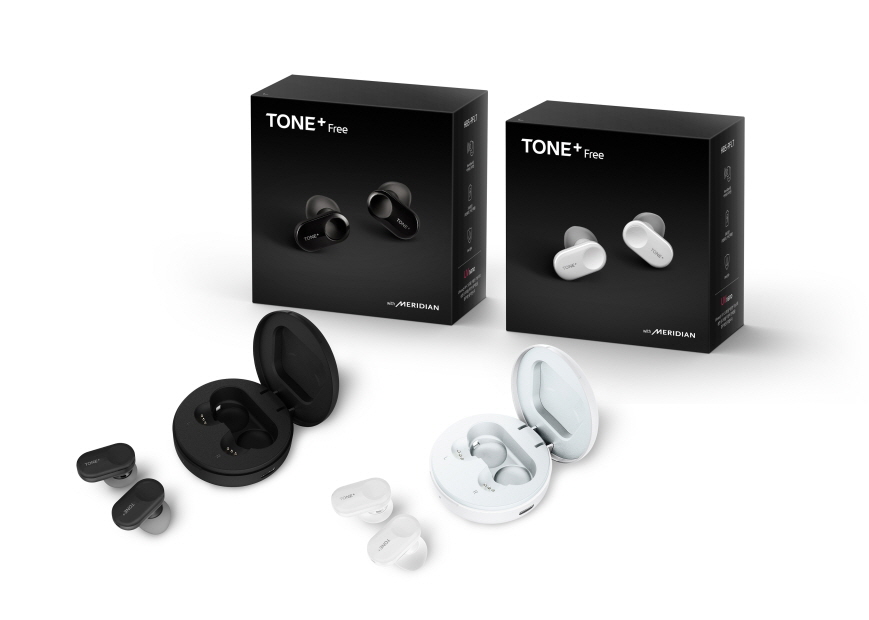 Why this is different than Apple Airpods?
» Tone+ free can help you to charge hour's long battery in just five minutes to this earbuds, as per the LG tech research team these earbuds last up to six hours with a full charge. We do not have any confirmed details yet but as I can see in the photo case have that charging pins for the earbuds. So it seems case will charge over USB-C for faster charging.
Androidpolice said: LG's new true wireless earbuds' case has a built-in ultraviolet light for disinfecting the earbuds while they charge — a novel feature that's sure to speak to germophobes.
» Another noticeable feature is : This earbud comes with with a voice microphone and noise-cancelling microphone for clear call quality. Which means this earbud can recognizes and analyzes the voice and noise coming from each microphone and then only removes the noise, giving a clearer voice to the caller or user.
» This earbud is IPX4′ waterproof
» Inbuilt touchpad and Google Assistant' support
Who will get this first? How to buy LG Tone Plus Free?
As per the companies announcement, South Korean users will be able to buy these earbuds first. Release date is '11th Avenue' to October 1 ~ 14 . Shipment Price of this earbuds is $259.99.
Colors Availability :
LG Tone Plus Free is available in black and white colour
Stay tuned for more updates, We will keep updating this post with the latest details.
That's it. Hope you liked it.
Source : LG